Bukola Bankole
Publicity Secretary/ (Media Buying Manager Tolaram Group)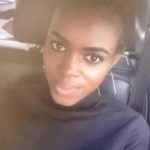 Over 5 years of media buying and planning experience servicing multinationals like Nestle, Guinness, FC Wamco, British Airways, Phillips etc.
A Great team player and always ready to get the work done.
Plan for ADVAN: To help create more awareness for the association and our activities at little or no cost.
[luv_button target="_self" size="" icon_display_effect="btn-icon-default-left" color_scheme="custom-color" text="PREVIOUS" icon="fa fa-long-arrow-left" href="https://advertisersnigeria.com/executive-secretary/" background_color="#002800″ hover_color="#00ad0e" color="#ffffff" hover_background_color="#002800″]
[luv_button target="_self" size="" icon_display_effect="btn-icon-default-right" color_scheme="custom-color" text="NEXT" icon="fa fa-long-arrow-right" href="https://advertisersnigeria.com/obumneke-okoli/" background_color="#002800″ hover_color="#00ad0e" color="#ffffff" hover_background_color="#002800″]