Gerald Osugo
ADVAN Ex-officio/ 9mobile Nigeria Plc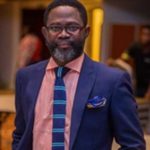 Gerald Osugo is a highly personable Marketing Communications Professional with over fifteen years' robust experience in Consulting, Branding, Advertising, Experiential marketing activities, Channel development strategies with good understanding of consumers and markets. He is well-equipped with the necessary conceptual and analytical tools to better face the strategic and competitive challenges of marketing and branding in a dynamic environment.
 He is a motivated leader with proven communication, analytical, organizational skills, practical, articulate & creative.
Gerald is currently, the Head of Media Planning and Management for Emerging Markets Telecommunication Services Ltd- (trading as 9mobile Nigeria)  He joined EMTS in 2008 and was the Head, Marketing Communications before he was redeployed to head Media planning in 2016
Some of his competencies include, but not limited to the following areas: Strategic Corporate & Product Marketing, Brand Positioning & Repositioning, Advertising and Experiential Marketing, Brand & Product Strategy Development, Public Relations & Brand Experience Management, Digital/Online Marketing.
An amateur cook, he likes to spend time in the kitchen playing around with spices; Gerald loves to sing and has been in a number of vocal groups over the years. He also enjoys reading novels, watching movies, traveling and meeting people
[luv_button target="_self" size="" icon_display_effect="btn-icon-default-left" color_scheme="custom-color" text="PREVIOUS" icon="fa fa-long-arrow-left" href="https://advertisersnigeria.com/obumneke-okoli/" color="#ffffff" background_color="#002800″ hover_color="#00ad0e" hover_background_color="#002800″]
[luv_button target="_self" size="" icon_display_effect="btn-icon-default-right" color_scheme="custom-color" text="NEXT" icon="fa fa-long-arrow-right" href="https://advertisersnigeria.com/gloria-nwabuike/" color="#ffffff" background_color="#002800″ hover_color="#00ad0e" hover_background_color="#002800″]