Obumneke Okoli
Treasurer/ (High End Planning & Execution Manager ABInBev) 
The classical commercial & model marketer.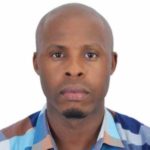 In the marketing, business and brand sector where nobody can afford to stand still, Obumneke Obiajuru Okoli has been proving his authentic mettle by consistently delivering great result in different strategic roles and organization he has worked, and also has maximized value for brands he has had the opportunity to grow and manage.
A thorough-bred, versatile and agile business development professional who specializes in developing successful sales and marketing strategies while delivering commercial projects, the skills Obum has acquired over the years and continues to acquire has enabled him to excel in the field of marketing, trade marketing, business development, commercial capability building and Route to market. For example, he has more than once, delivered huge revenue growth through providing visionary leadership (Sales & Marketing) in Nigeria's highly competitive market while fostering strong relationships with both internal and external business partners.
In Okoli's word: "It was once written on my performance review that I have a contagious enthusiasm, passion and energy which really exemplifies my attitude towards both my professional and personal life. In a work setting, it excites me to learn, teach, and deliver quality results and insights. I love collaborating with cross-functional teams, slicing data and contributing actionable recommendations."
From being Diageo's Retail Development Manager for three years to becoming Nestle's Fields Sales Manager for two years and seven months, and was Perfetti Van Melle's first Regional Sales Manager setting up the entire route to market distribution network for Perfetti products within the entire South East & South South region of Nigeria, including becoming SABMiller Nigeria's Brand Manager for Hero Lager Beer for one and a half years before been promoted to a Marketing Manager for Hero Lager and Royal Eagle brands for AB InBev and recently just promoted to the National HighEnd Planning and Execution Manager at International Breweries; where he is responsible for all premium below the line touch points executions. Obum Okoli could be said to have traversed a considerable geography of Nigeria's corporate world in a decade.
It's suitable to say that Obum Okoli is a rising executive well versed in brand strategy development and execution, promotion planning and market data analysis, while charged with managing HERO  lager brand, he ensured profitable growth of Hero lager as a major contribution to the overall revenue of the company, enhanced margins and he developed a 3-year strategy plan that ignited tremendous growth for the brand through emotive brand campaigns, that has seen HERO grown to be among the top four leading lager beer brand in Nigeria and he has equally demonstrated the same expertise and gravitas on any brand or product he has had the opportunity to manage and market, which has prompted his promotion into the premium space.
An Nnamdi Azikiwe University alumnus, Obumneke Okoli is also a licenced and certified member of Advertising Practitioners Council of Nigeria (APCON), current treasurer of Advertising Association of Nigeria (ADVAN) and a certified manager of Nigerian Institute of Management (NIM).
The key attributes of a potential C-suit executive according to a global report are: confident communication skills, especially when reporting to the board at the C-level, a good understanding of data and emerging technologies and how they apply to organization, strong leadership ability, an agile mindset and a willingness to upskill where necessary to adapt to a shifting business landscape, and a competent understanding of all areas of the organization. Needless to say that Obumneke Okoli exudes all of these attributes and even more.
[luv_button target="_self" size="" icon_display_effect="btn-icon-default-left" color_scheme="custom-color" text="PREVIOUS" icon="fa fa-long-arrow-left" href="https://advertisersnigeria.com/bukola-bankole/" color="#ffffff" background_color="#002800″ hover_color="#00ad0e" hover_background_color="#002800″]
[luv_button target="_self" size="" icon_display_effect="btn-icon-default-right" color_scheme="custom-color" text="NEXT" icon="fa fa-long-arrow-right" href="https://advertisersnigeria.com/ex-officio1/" color="#ffffff" background_color="#002800″ hover_color="#00ad0e" hover_background_color="#002800″]