We leverage on partnerships with leading educational and training organisations to further our mission and ensure our trainees get the best there is to offer in marketing certification and excellence delivery. Our high-quality education and training programmes are delivered in world-class learning environments. Our students also have access to all of the resources and benefits offered by our partner organisations, including its learning materials.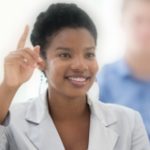 National Institute of Marketing of Nigeria (NIMN)
National Institute of Marketing of Nigeria (NIMN) is the body for professionals engaged in marketing and related fields as marketing practitioners, sales and marketing directors, customers' managers, relationship directors, media planners, channel developers, creative directors, value builders, brand builders, enterprise builders, corporate and institutional governors, transformers, marketing and mass communication experts, general managers and chief executive officers.
The institute was established through the Act of Parliament No. 25 which was promulgated in July 2003.  Hitherto, two professional bodies, the Nigeria Marketing Association (NIMARK) and the Chartered Institute of Marketing of Nigeria (CIMN) had existed as separate professional bodies competing for membership and authority to regulate the practice of marketing profession in Nigeria. The NIMN Act effectively merged the two erstwhile independent bodies and conferred chartered status on the new professional body.
The chartered status conferred on the institute, responsibility to regulate and standardize marketing professional practice through the conduct of comprehensive examinations, training, retraining and consultancy activities geared towards ensuring that members adopt professional approach in marketing and other related areas of marketing activities. Whilst new entrants into the profession are being developed through an intensive Programme of formal learning in marketing structured courses in various institutions across the country on full and part-time bases, qualified members are being retrained to enable them adapt to the ever changing demands of marketing situations at work and society at large.
Pan-Atlantic University (School of Media and Communication)
The School of Media and Communication has evolved directly from the Centre for Media and Communication (CMC). The CMC was instituted in 2006 by the Pan-Atlantic University Council in recognition of the critical role of this sector in shaping societal values and cultural life. No less important, the contribution of the creative industries to economic growth and the GDP is gaining recognition as well.
Specifically, the establishment of the School of Media and Communication is informed by the aspiration to train professionals in this area of culture who would uphold the highest intellectual, ethical and professional values that promote creativity, critical knowledge, technical perfection, social responsibility, and the spirit of enterprise.
The School's programmes will prepare students for careers in the creative industries, in business generally, and in various public and private domains.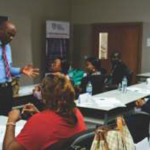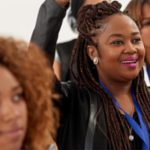 Metropolitan School of Business and Management
Metropolitan School of Business and Management London, UK, is a British Business school based in the United Kingdom. MSBM is a Pathway College offering ATHE level 4,5, 6 and 7 Diploma leading to a University Degree from top UK Universities.
MSBM is a private for-profit business school with head office in Canary Wharf London, United Kingdom. It provides International Students access to outstanding British Business and Management courses from prestigious UK Universities at almost half the fees from the Universities.
MSBM offers a range of online programmes in the UK, starting from Level 4 & 5 Diplomas leading to a Bachelors of Business Management (BBM) or Bachelor of Science in I.T and Computing (BSc I.T) from top UK Universities. We also offer Level 7 Postgraduate Diploma leading to Master of Business Administration (MBA) and Master of Science in Strategic Business Information Technology (MSc I.T) from top UK Universities.
MSBM also specialise in a range of Executive education and corporate training. All of these courses are offered using state-of-the-art equipment and the latest in blended learning, to ensure every student has the opportunity to succeed to his or her potential.
Metropolitan School of Business and Management London UK has been known for challenging, engaging and developing great minds all over the world. A world-class Business School characterised by a tradition of innovation and practical knowledge research. The College has broken new ground, pushed forward the boundaries of knowledge and made an impact on people's lives.
MSBM empowers its teaching Faculties to teach in the best possible way by harnessing modern technology. Delivering best practice and real-time learning throughout its Curricula.