Onome Asagbra
ADVAN Publicity Secretary/Dufil Prima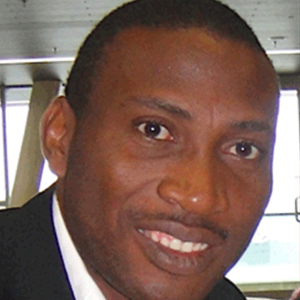 Onome Asagbra is a core commercial manager with vast experience in sales and marketing spanning over 15years. He holds a combined degree from the University of Ibadan in Sciences as well as the Obafemi Awolowo University where he did his MBA with a majors in Marketing.
Onome's career has seen him work with blue chip organisations like Nestle Nigeria Plc where he had over 9 years sales and Marketing experience and Unilever where he began his career as a junior back in 1997. He has been privileged to manage leading brands like CHOCOMILO, MILO, GOLDEN MORN and currently the nation's number one loved brand INDOMIE Noodles where he currently works a Product Manager.
Onome's training covers courses in project management from the project management college and several generating demand courses attended nationally and internationally. He is a skilled negotiator and a prolific communicator
Onome loves to travel and has earned himself the nick-name "Uncle travelling mark" popularly used in age-old children's program "Fraggle rocks" and enjoys a good meal of Fried rice and Dodo any day. He loves to motivate himself with inspirational books.
Onome is married to the beautiful Joy Asagbra and has three amazing daughters.