ADVAN is celebrating its 25th year as an association with yearlong lined activities one of which is the unveiling of the 25thyear's anniversary logo.
In a bid to find the best logo for the 25 years anniversary, the association called for entries of different logo designs. A total of 20 logo concepts were entered for the chance to win N100,000 and Odunayo Olawunmi emerged as the winner of the contest with over 50% of the total votes in his favour.
 The winner Olabode OdunlayoOlawumi while speaking on the rationale behind the logo explained that he simply made sure the logo depicted ADVAN 25 years of greatness and continuity while the ribbons depicted greatness. He chose the colour green because green starts for growth and it the ADVAN colour.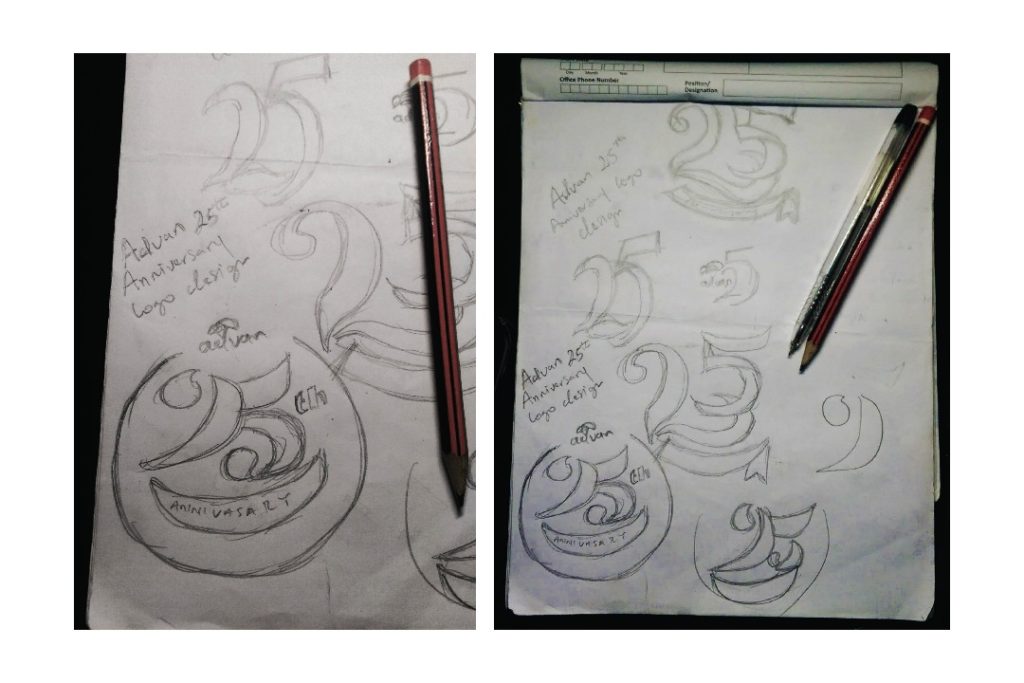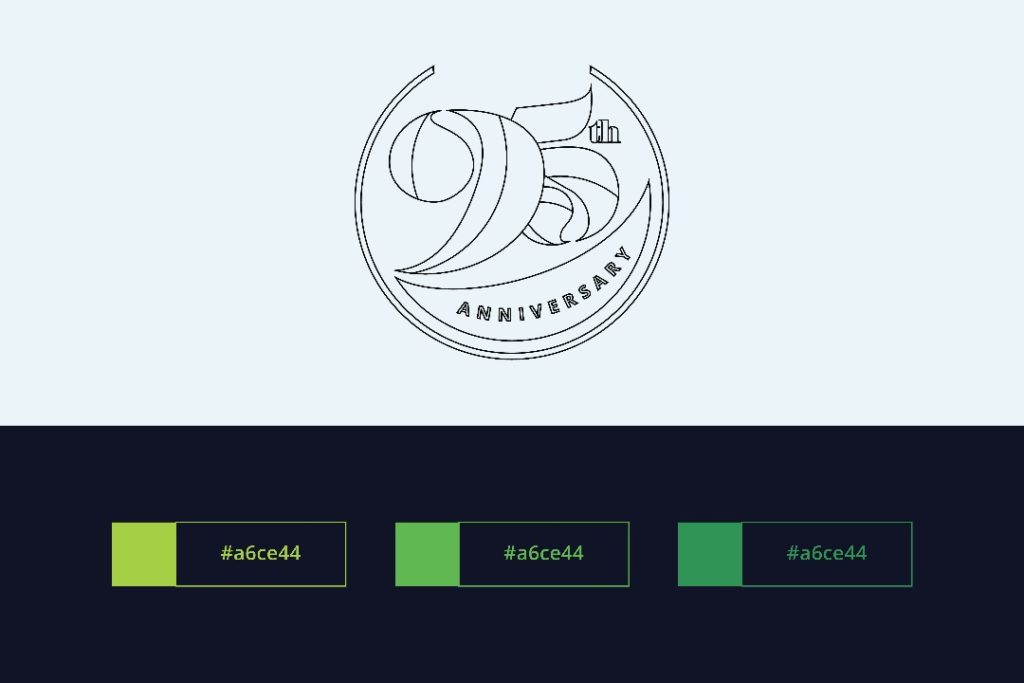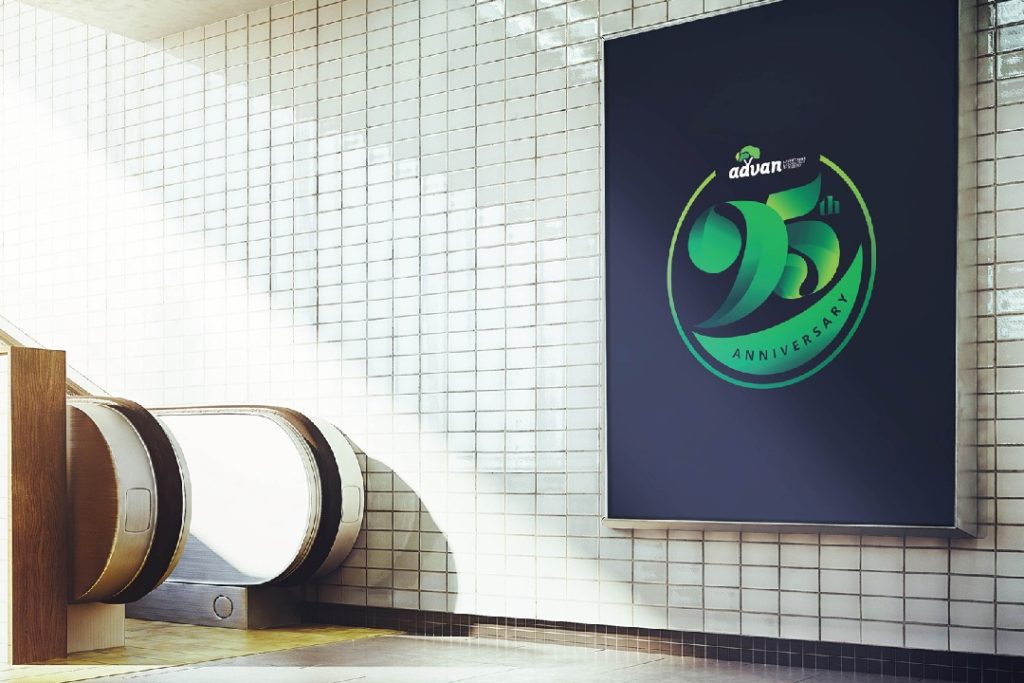 The official logo for the association was unveiled at a press briefing that held on Wednesday the 25th of October 2017 at the White Hotel Hotels in Ikeja GRA Lagos. Present at the unveiling event are the following executive members; the President of the Association, Mrs Folake Ani-Mumuney,  1st Vice-president, Abiola  Wasiu; 2ndVice president Mrs Nkiru Olumide, Mr. Abiona Babarinde and Ex-Officio of the Association, the Publicity Secretary Mr. Onome Asagbra ,the Executive secretary of the association; Mrs Ediri Ose-Ediale and members of the press.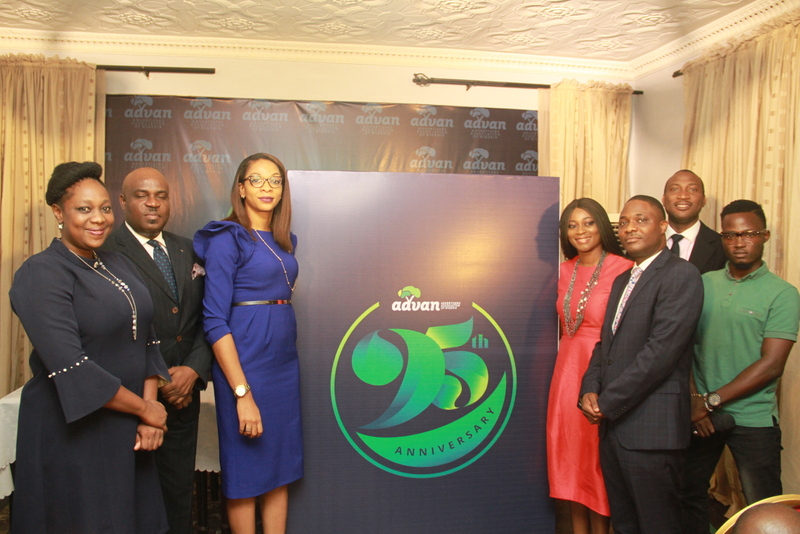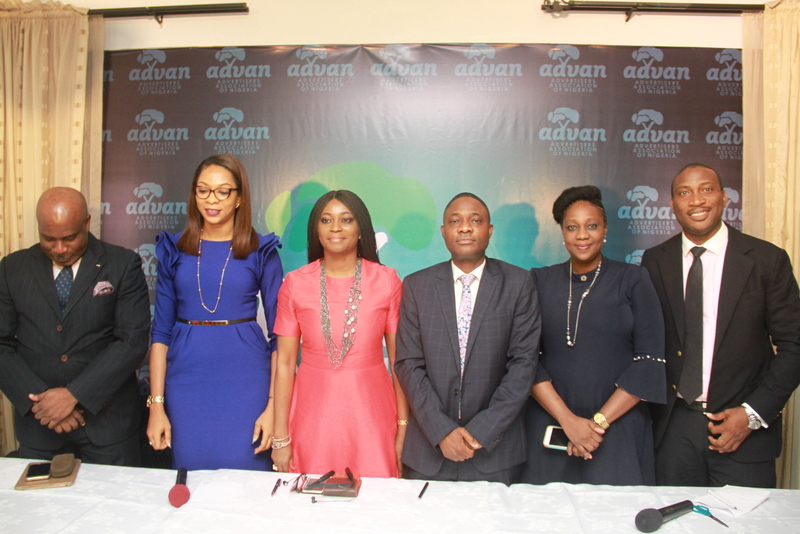 In a congratulatory speech to the winner of the ADVAN 25 year's logo contest, the association President; Mrs FolakeAni-Mumuney encouraged him to brace up for the numerous opportunities that would come his way.
While commenting on the forthcoming 25 years anniversary, Mrs Ani-Mumuney reassured everyone that the celebration would be a yearlong celebration which commenced with the anniversary graphics challenge.  In her words;
"In 25 years ADVAN has been able to gain tremendously relevance and tangible value for advertisers in the industry. We have also recorded quite a number of exceptional successes one of which includes the establishment of cordial relationships with governments, relevant associations such as APCON and MIPAN. We have established a global knowledge base for our members as they have members have access to exclusive marketing insights which was gotten through ADVAN's membership of the World Federation of Advertiser (WFA). 

"At 25 years ADVAN has come of age and it is time we begin to use the voice that we have to impact the Industry positively," Mumuney said
See more photos below