First Bank of Nigeria Limited, Nigeria's leading financial inclusion services provider, recently announced that loans in over the sum of 17 billion naira have been disbursed to individuals, across the country.  The loan disbursement is carried-out through FirstAdvance, its digital lending solution.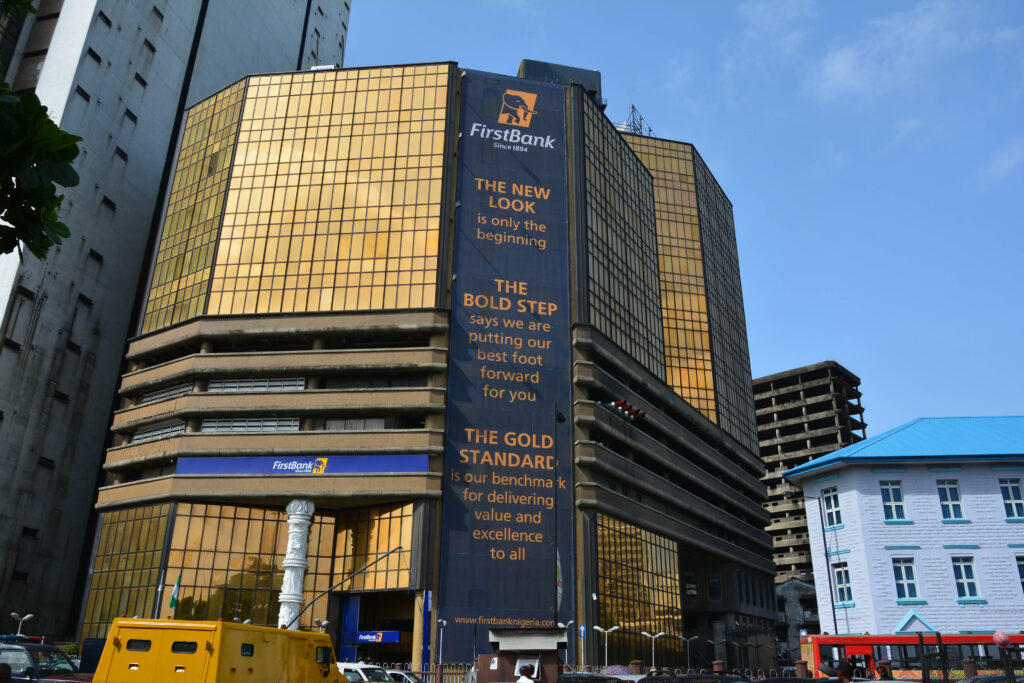 FirstAdvance is designed to offer a convenient and easy access to cash for salary earners whose accounts are domiciled with FirstBank and have received regular salaries for two months, prior to the loan request. In barely a year since the launch of FirstAdvance, over 128,000 unique customers in over 782,996 successful transactions have so far benefitted from loans.
Processing a loan with FirstAdvance is implemented in less than a minute and it is accessed in two ways, the USSD code; *894*11# or the Bank's recently upgraded mobile banking application, FirstMobile. Customers are advised to upgrade their FirstMobile App to the latest version on android and ios for requests via the App.
Further to its pursuit of providing options to Nigerians across all income bands, FirstBank's also offers Personal Loan Against Salary (PLAS) to individuals in paid employment who need long term loan to meet their financial obligation more especially as the economy returns to normalcy post COVID-19 pandemic and as schools resume. FirsBank's Personal Loan guarantees a convenient repayment plan of up to 60 months.
"Meeting the needs of our customers have always been our priority and we are delighted with the volume of loans disbursed to Nigerians as it reinforces the confidence of Nigerian workers in FirstAdvance, our digital lending solution and also our long-term offerings through Personal Loans for people in paid employment" said Gbenga Shobo, FirstBank's Deputy Managing Director."
"We are excited that FirstAdvance has been added to the channels through which we deepen financial inclusion as it is no doubt an expansion of our commitment and support to every household in the country," he concluded.
Are you a salary account holder with FirstBank and in need of quick loan to cater for that pressing need, dial 894*11# or initiate your loan request via FirstMobile App to make that need a reality.
About FirstBank
First Bank of Nigeria Limited (FirstBank) is the premier Bank in West Africa and the leading financial inclusion services provider in Nigeria for over 125 years.
With over 750 business locations and over 57,000 Banking Agents spread across 99% of the 774 Local Government Areas in Nigeria, FirstBank provides a comprehensive range of retail and corporate financial services to serve its over 15 million customers. The Bank has international presence through its subsidiaries, FBN Bank (UK) Limited in London and Paris, FBNBank in the Republic of Congo, Ghana,
The Gambia, Guinea, Sierra-Leone and Senegal, as well as a Representative Office in Beijing.
The Bank has been nimble at promoting digital payment in the country and has issued over 10million cards, the first bank to achieve such milestone in the country. FirstBank's cashless transaction drive extends to having more than 9million people on its USSD Quick Banking service through the nationally renowned *894# Banking code and over 3 million people on FirstMobile platform.
Since its establishment in 1894, FirstBank has consistently built relationships with customers focusing on the fundamentals of good corporate governance, strong liquidity, optimised risk management and leadership. Over the years, the Bank has led the financing of private investment in infrastructure development in the Nigerian economy by playing key roles in the Federal Government's privatisation and commercialisation schemes. With its global reach, FirstBank provides prospective investors wishing to explore the vast business opportunities that are available in Nigeria, an internationally competitive world-class brand and a credible financial partner.
FirstBank has been named "Most Valuable Bank Brand in Nigeria" six times in a row (2011 – 2016) by the globally renowned "The Banker Magazine" of the Financial Times Group; "Best Retail Bank in Nigeria" for seven consecutive years (2011 – 2017) by the Asian Banker International Excellence in Retail Financial Services Awards and "Best Bank in Nigeria" by Global Finance for 15 years. Our brand purpose is to always put customers, partners and stakeholders at the heart of our business, even as we standardise customer experience and excellence in financial solutions across sub-Saharan Africa, in consonance with our brand vision "To be the partner of first choice in building your future". Our brand promise is to always deliver the ultimate "gold standard" of value and excellence. This commitment is anchored on our inherent values of passion, partnership and people, to position You First in every respect.
Folake Ani-Mumuney
Group Head, Marketing & Corporate Communications