The award celebrates marketers who have been truly making a difference in 2020.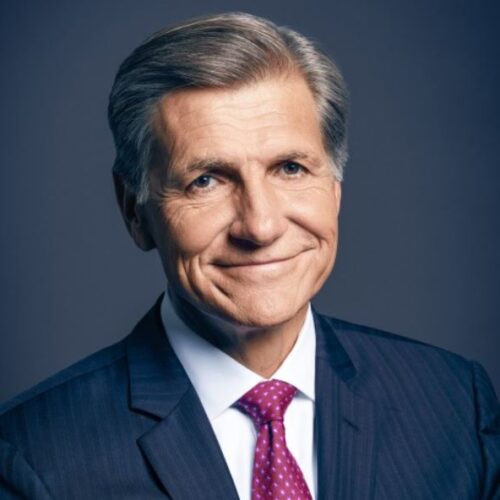 Procter & Gamble's Chief Brand Officer, Marc Pritchard, has been named WFA Global Marketer of the Year 2020.
He was awarded this honour following a combined vote from an expert jury and the industry at large including WFA members, with each accounting for a half of the final score.
Pritchard has been a long-standing campaigner for change across the marketing landscape encompassing not just greater digital transparency, but equality throughout the creative and media supply chains and the role of brands and companies to help address the challenges facing society.
In 2020 Marc and P&G brand builders stepped up to help as a force for good. They pivoted every communication to be "useful", creating "how to" content such as sanitizing surfaces and shaving for a better mask fit.  They expanded existing disaster relief operations, donating tens of millions in products, cash and PPE through 200 relief organizations around the world.  P&G creatives helped develop PSA's to encourage hand sanitizing, social distancing and mask-wearing.  And P&G and its brands supported more than a dozen major fundraising events which raised nearly $200 million to help communities in need.
"This honor goes to P&G brand builders around the world. It's a privilege to represent their tremendous work in 2020 —֫taking action to be a force for good for society and a force for growth in business. I'm humbled to accept this prestigious recognition on their behalf," said Marc Pritchard, Chief Brand Officer – P&G.

"Marc has been a key leader in our industry for many years and this award is fully deserved. In many ways he has set the standard for how marketing can drive both social change and business success. In doing so, he has helped to inspire an entire industry to improve," said Raja Rajamannar, WFA President & Chief Marketing and Communications Officer of Mastercard, who headed up the expert jury.
WFA Global Marketer of the Year 2020, which has been run in partnership with The Drum, is designed to celebrate the role that global and regional marketers play in changing their businesses, the industry and society for the better.
Pritchard was one of six global marketers to be shortlisted for the award, the others were:
Andrew Garrihy, Global Chief Brand Officer, Huawei Consumer Business Group, and Western Europe Chief Marketing Officer, Huawei. Andrew has stewarded Huawei through periods of exponential growth and existential challenge. He helped develop Story Sign, a text to sign language app that has transformed the lives of deaf communities around the world and across devices.
Fernando Machado, Global CMO, Restaurant Brands International. Fernando has expanded his remit beyond Burger King and now oversees the whole group. In 2020 his bold creative approach has been focused on growing the brand during lockdown while stepping up efforts to reduce the company's environmental footprint and increase their diversity and inclusion commitments.
Lisa McKnight, SVP and Global Head of Barbie and Dolls Portfolio, Mattel. Lisa has helped reinvent an iconic brand, updating the classic Barbie doll for the 21st century with vastly greater diversity in the range while also introducing new lines, in an effort to make it possible for anyone to find a doll that resonates with them.
Ivan Pollard, SVP and Global CMO, General Mills. Ivan has taken a three Cs approach to General Mills; creativity, building a community and enhancing capability. He has also mixed precision marketing with the opportunities presented by big cultural events.
Jane Wakely, Lead CMO, Mars, Inc. Jane has been a critical part of Mars' efforts to innovate digitally and creatively. Her current focus is to put people, teams and brands at the heart of marketing, inspiring and empowering Mars teams to create mutual value for people, pets, partners and the planet.