Happy New Year and welcome to a new decade! I believe this year holds great potentials for us as individuals and in our various organizations.
2020 also promises to be an eventful year for ADVAN as we start off the decade with renewed focus on the organization's agenda. We reflect on the key highlights of 2019 as an impetus to what lies ahead. Most notably the election of new executives for the 2020 /2021 tenure which held in November and we saw a new set of committed colleagues volunteer to take on the helms of the organization. Please click here to meet the new executives.
We use this opportunity to say thank you to the past executives and all members of the working committees for the work done on a number of initiatives targeted at supporting individuals within the industry through capacity development, knowledge sharing as well as advocating for a better-structured environment for our brands.
We appreciate all who sent feedback on the programs that were the most beneficial for them, notably;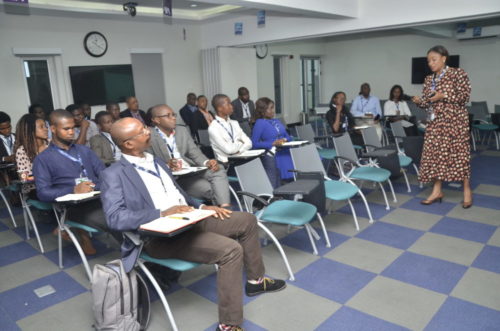 The ADVAN MARKETING MASTER CLASS organized for our middle-level managers. This held simultaneously in two training centres, mainland and island, where our member Marketing Directors, Heads of Marketing as well as Heads of Agencies, shared the latest marketing insights to over 150 participants. read more 
ADVAN CMO FORUM saw our C level professionals engage and exchange ideas around the theme "Business Growth in a Volatile economy" our speakers were Dr Doyin Salami the current Chairman of the President's Economic Advisory Council and Mr. Magunda Baker the Chief Executive officer of Guinness Nigeria.  read more
We are glad you found the knowledge sharing and capacity building that is currently in place beneficial and we work to continue to use this to provide immense value for members.
Other highlights of 2019 include the ADVAN MARKET CONNECT WITH TVC: The partnership with TVC to launch a marketing information program that airs every fortnight during the TVC Business news. Watch video
STAKEHOLDER ENGAGEMENT AND ADVOCACY: In consultations with the various regulatory institutions to discuss the concerns of advertisers and come to sustainable resolutions continued and we look to step up on more proactive engagement in this area.
As an outcome of continuous engagement with current and prospective members, we welcome 4 new member companies –AbInbev, Sona Group of Industries, Wema Bank and Dochase Limited and look forward to receiving many more in the new financial year.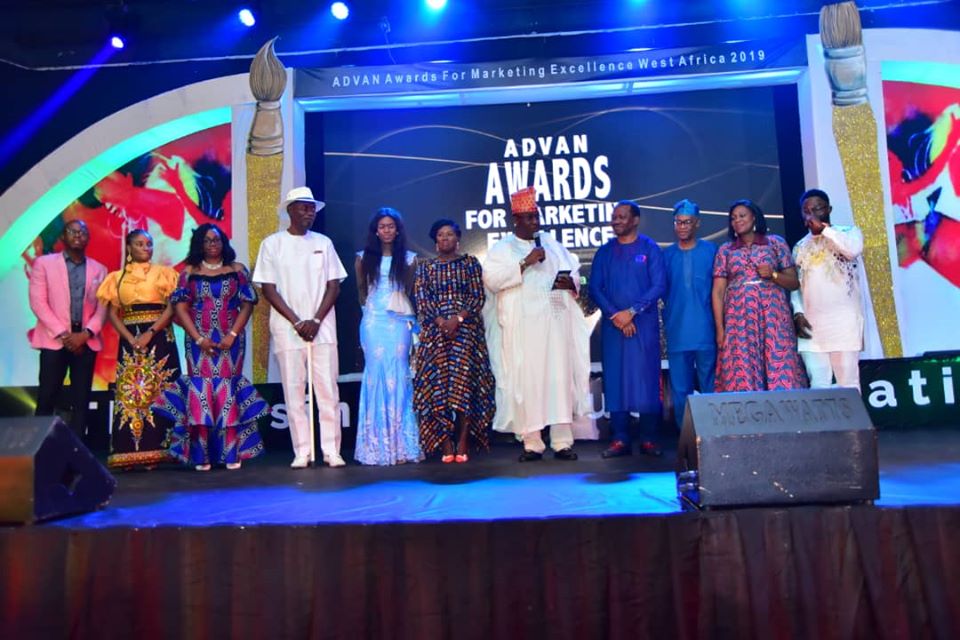 We rounded up the year with the ADVAN Awards for Marketing Excellence where we saw a showcase of inspiring and creative work across different categories and industries.
However, our most important work remains setting ourselves up to unlock the collective potential of this organization and that remains our number one priority.
What to Expect in 2020:
We have set ourselves very clear priorities for 2020, through the pillars of the organization; Advocacy, Knowledge and capability building, with fundamentals to deliver against each. We have a robust calendar of programs, in collaboration with our local and international partners, to provide the latest marketing insights and information, to support you in your marketing function and as a professional in the industry.
We invite you and your organization to partner with the various initiatives of the association to ensure that as a key stakeholder, you continue to lead conversations and initiatives in the nation's marketing communications industry. In these lineups includes;
World Federation of Advertisers Global marketeer week; Singapore 2020
ADVAN Industry Mentoring Schemes
ADVAN Industry Dialogue
ADVAN Marketing Master Classes
Advertisers Week
ADVAN Awards for Marketing Excellence
Please watch out for more details on these events and others in the course of the year.
ADVAN is the platform for advertisers to unite and consistently advocate for a better operating environment. To deliver this, each one of us has an important role to play.
Thank you for your dedication and commitment to helping ADVAN realize its real potential.
Bunmi Adeniba
(1st Vice President, ADVAN)